In our company, we want to grow not only as employees, but first and foremost as people.
In our company, we want to grow not only as employees, but first and foremost as people. Offering great quality products and services is no longer enough. Commitment to the environment, nature-friendly production, an ecological approach in daily habits – these are among our priorities for adsystem's future development.
What have we done so far?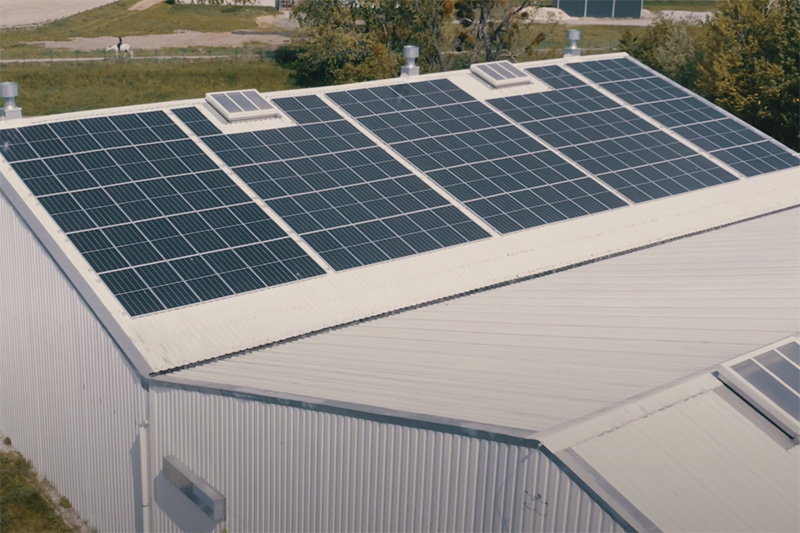 Our headquarters is equipped with solar panels, with a power of 106kWp, thanks to which we get electricity from clean sources, under good conditions this is enough to cover about 75% of our energy needs.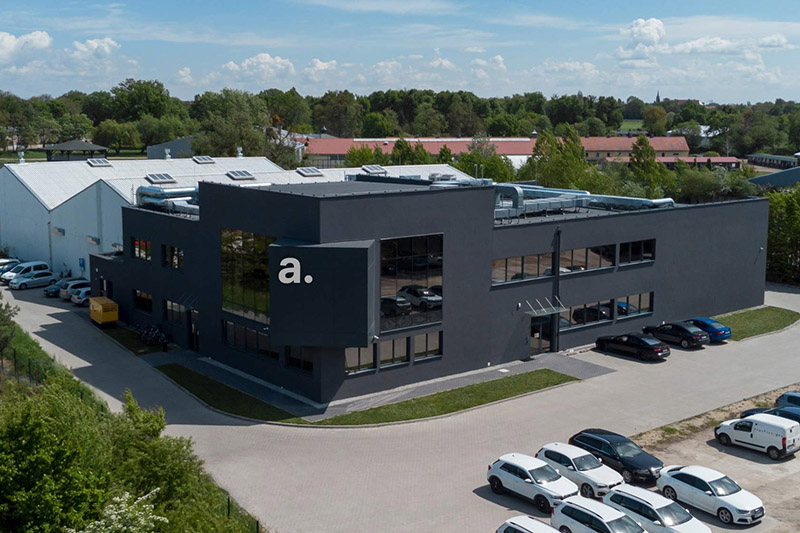 We introduced a BMS system to manage the building in order to efficiently use the resources needed to maintain the facility. We made sure that the building is decently insulated, so that we do not waste energy.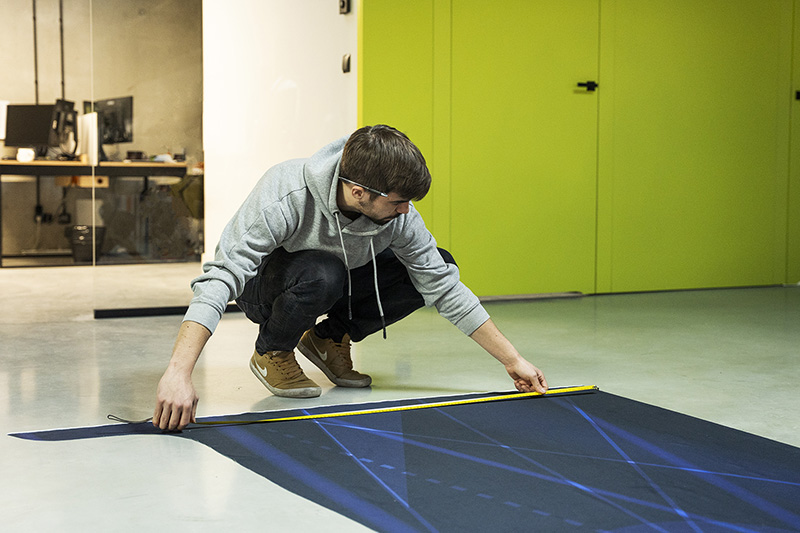 We segregate waste at every stage of the production process, as well as in the offices. We even manage to sell some of the waste #wasteless. We set aside unused pieces of materials to sew accessories such as hats, scarves bags or backpacks from them later.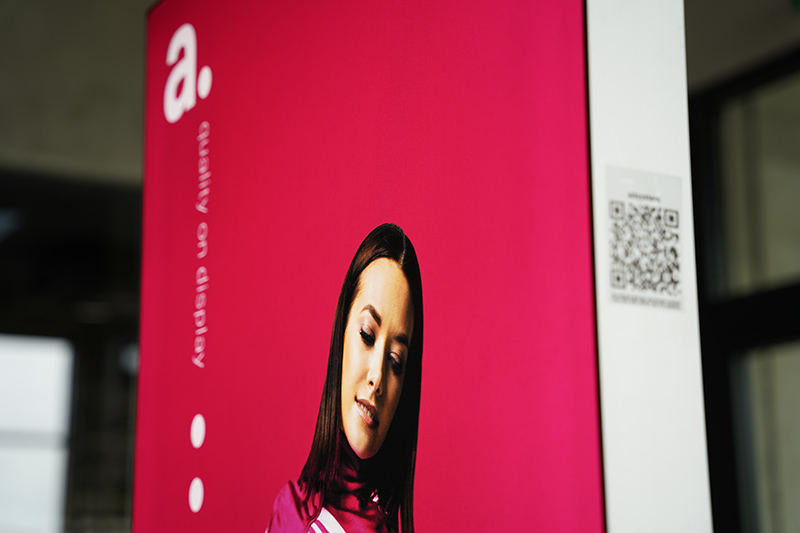 Products such as textile walls, coffers or trade fair buildings have changable, washable and reusable prints, and this allows the client to order one construction and only change the print.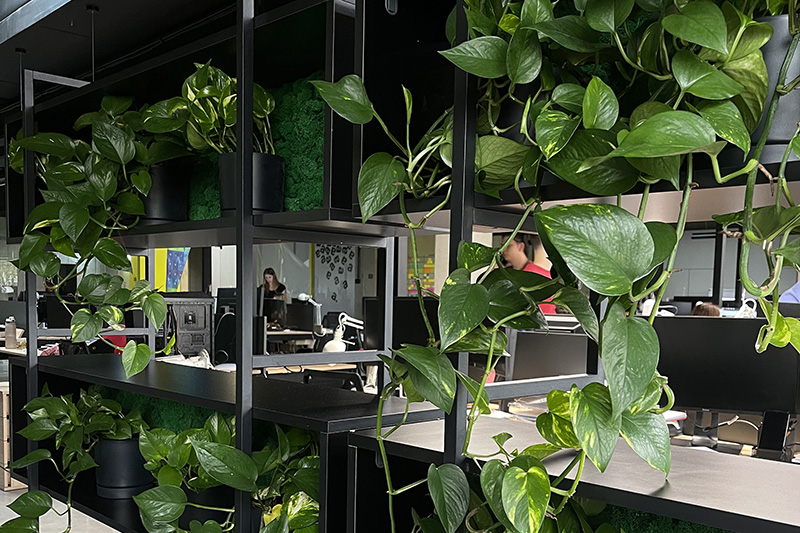 In the office, we use small ecological steps, such as a water filtration system that is accessible to everyone, trash recycling garbage cans, led light bulbs and electric dryers in the toilets.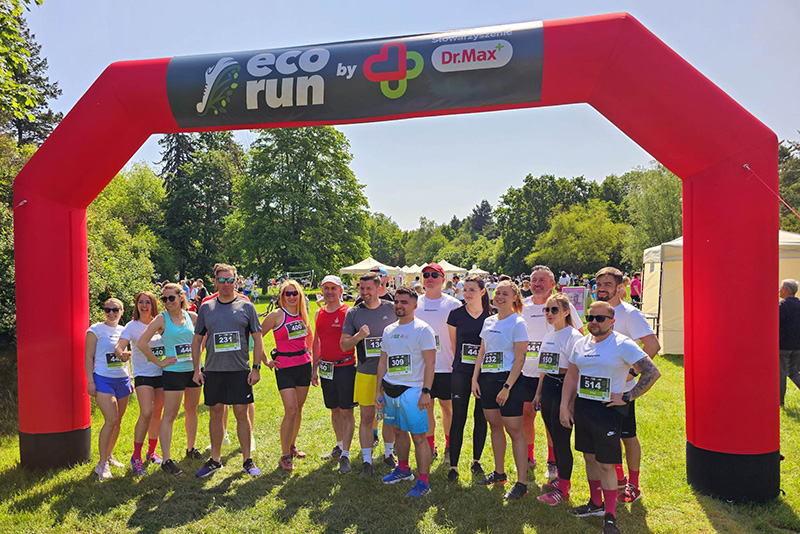 Healthy body, healthy mind – that's why we support a healthy lifestyle. Switching cars to bikes, ecology marathons, active company parties and many other just to keep the blood pumping.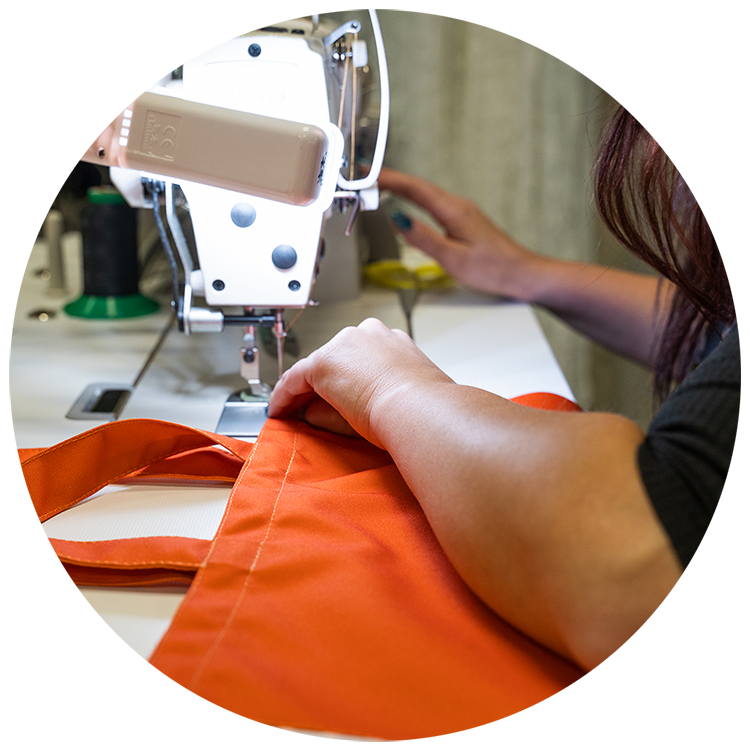 To care for our environment and create ecological solutions is a must at this point – and we know it.
To make small steps towards mother nature we keep introducing our company to ecological solutions, such as solar panels, waste reducing power installation, BMS system for managing the building, trash, waste sorting. As a producing company, we have a lot of talented sewer ladies, and a lot of material that gets cut off during creating our products.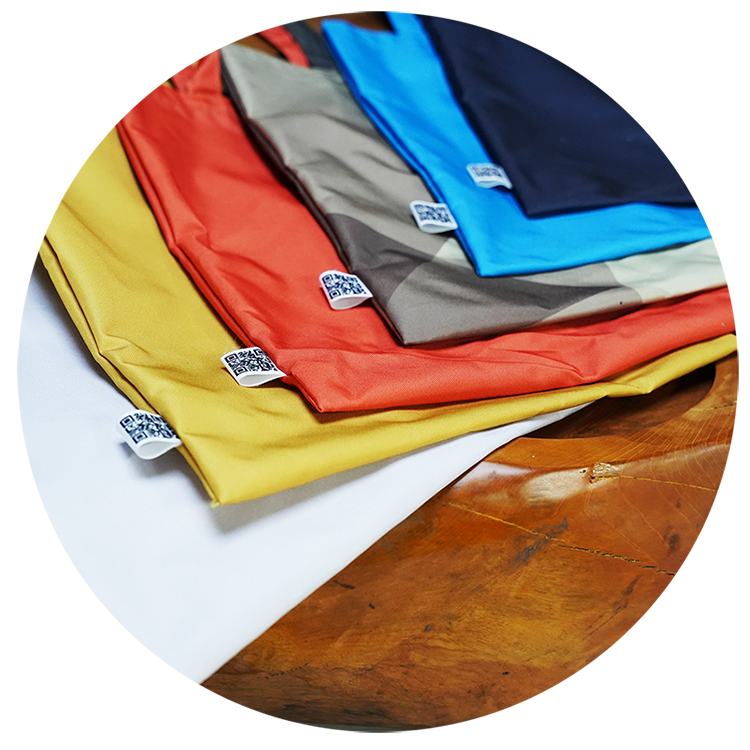 It was a huge shame to waste meters of materials,
and you know what they say: "one's man trash that's another man's come up". That's why we came up with the idea of reusing these scraps – as handy bags, backpacks, laptop covers, etc.
The materials are basically leftovers from tents, lightboxes, textile walls and all the other products we use fabric for.
If you work in similar industry you can steal this idea – feel free to share it with others.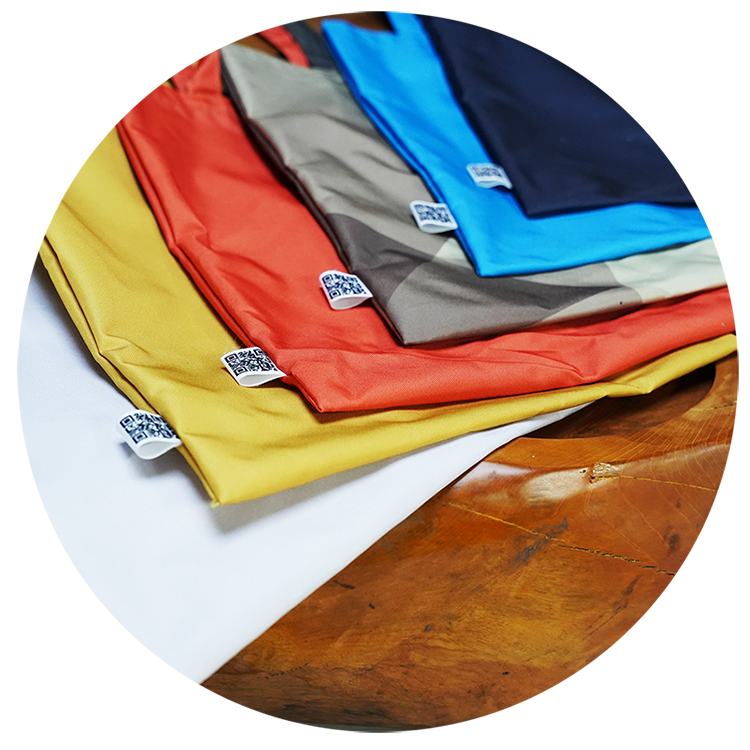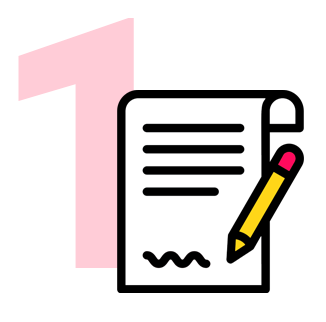 Say yes to this

marketing agreement

.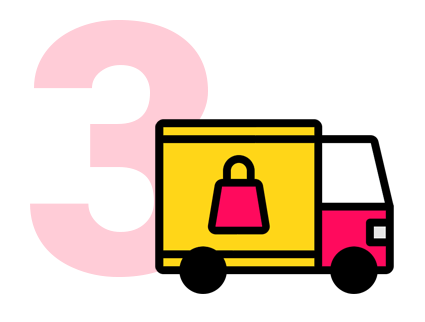 Wait for the bag to arrive 🙂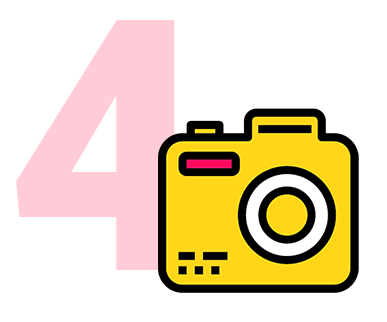 It would be amazing if you post a picture on your social media with

#wasteless

 tag.
Congrats, because once you do that, you become #wasteless!