Let's meet!
JOIN US ON
EUROSHOP 2023
hall 1, booths: 24 and 25.
To save some time, you can schedule a visit with our sales person right now.
The biggest trade show for the retail industry is around the corner, so of course we can't miss it, and you shouldn't either.
On February 26 in Düsseldorf there is going to be an amazing event that will introduce you to the dynamic changes in the world of advertising, marketing, technology, and visual merchandising until March 2. And we want you to meet us there.
But first of all…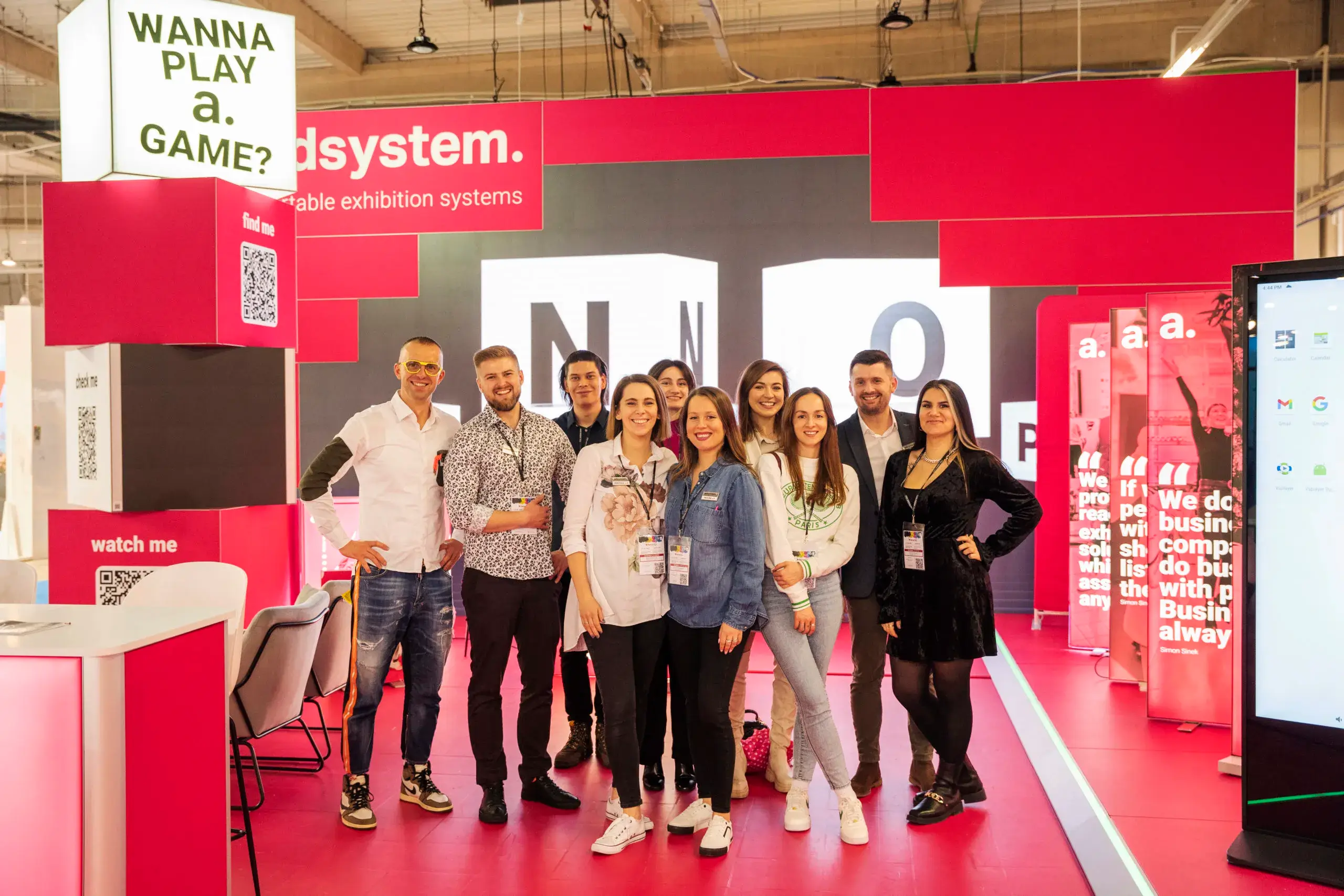 Hi there! Adsystem here. We're portable exhibition systems manufacturer.
We've been doing offline advertising for over 20 years now.
After over 150 000 orders from our customers, 140 employees hired, 8 different categories full of almost 500 products and over a hundred trade shows later, we can say we're pretty experienced in this business.
That's why we know that Euroshop is the IT PLACE to be at, as a visitor or as an exhibitor.
CHECK OUT OUR BESTSELLERS
One participation in this trade show means dozens of contacts collected to partners and customers.
Nowhere else you'll find so much inspiration for your business.
The fair is the main place where trends for future years are created.
Experts share their techniques and sales secrets.
YOU WILL EXPERIENCE:
expert lectures

exchange of knowledge with other exhibitors and guests

discussion rounds on the most important trends, marketing tricks and solutions for 2023

pure exhibition magic to explore (that is of course if you visit our booth)

Our website uses cookies to provide the best possible content to our users. Cookies are used to personalize content and analyze traffic on the site. You can change your cookie settings at any time in your web browser. By using our site, you consent to the use of cookies in accordance with our Privacy Policy.
Adsystem Sp. z o.o. e-mail: export@adsystem.pl entered in the register of entrepreneurs by the District Court for Wroclaw-Fabryczna in Wroclaw, VI Economic Department of the National Court Register under KRS: 0000229449, NIP:8942678597, REGON: 9326605970000, share capital 57500 zł.